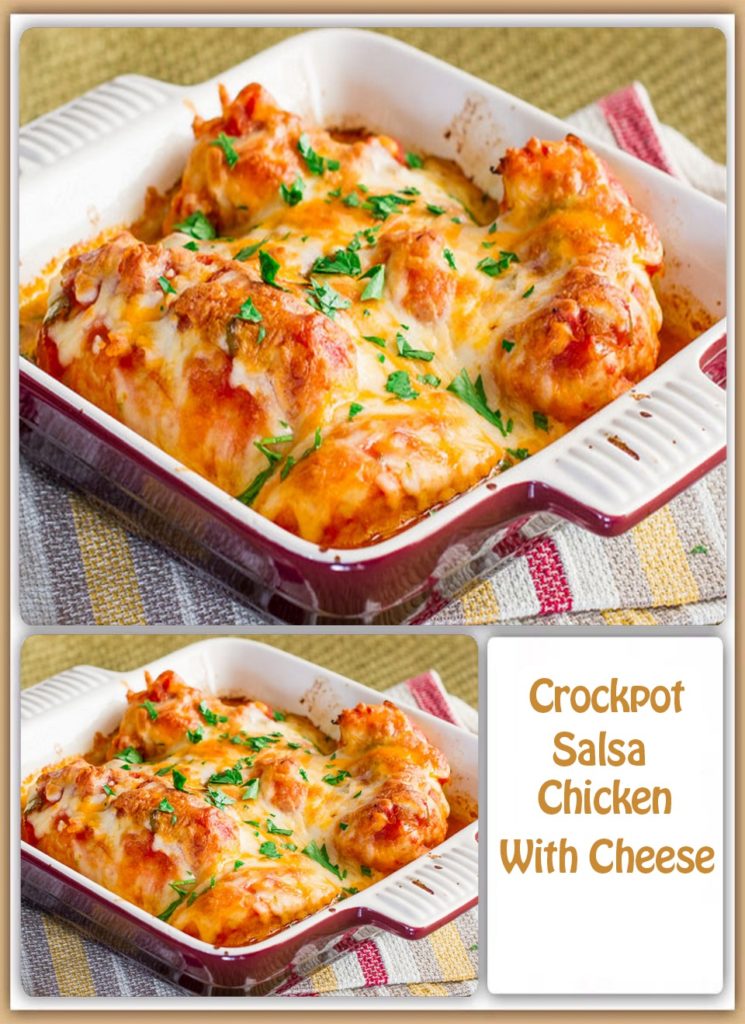 Cook time: 1 hour 45 mins
Total time: 1 hour 47 mins
Servings: 6
Ingredients
6 chicken breasts, boneless, skinless
1 jar mild salsa (about 2 cups)
1 cup shredded cheese, Mexican blend
Directions
Place whole chicken breasts in your crockpot and pour the salsa over it. Cook anywhere from 1½ to 2 hours on high, you don't want to cook it longer because it will start falling apart.
Preheat oven to 425 F degrees.
Take a 8×8 baking dish or 9×13, depends how big your chicken breasts are, mine were fairly small, you can spray it with cooking spray if you want, but I didn't, and carefully place the chicken in the dish. Spoon some of the leftover salsa (from the crockpot) over the chicken and sprinkle evenly with the cheese.
Bake for 15 minutes or until it's nice and golden brown, and you'll see the sauce and cheese bubbling.