Not only are casseroles one of the most adaptable and amazingly yummy American dinner staples; but casseroles are by their very definition cooked slowly over a long period of time, making them the ultimate mate for your slow cooker! These delectable hot pots have been delighting home-chefs for generations, as their humble ingredients are quick and simple to prepare and require minimal preparation before leaving to stew away to perfection!
These six delicious casserole recipes are as easy and delicious as it gets!
1. RAVIOLI CASSEROLE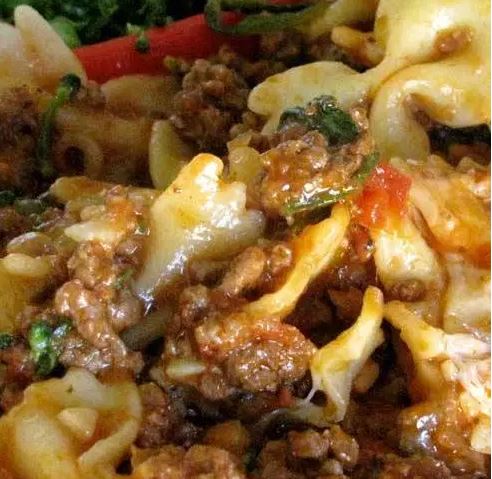 Pasta is undoubtedly one of the most comforting foods available to us, and this brilliant recipe
for Ravioli Casserole is no exception. This colorful recipe calls for the delicious ingredients of a hearty ravioli while opting for playful bowtie pasta (a fantastic choice for the little ones!).
Get the full recipe here.
Ingredients
1 1/2 lbs. lean ground beef
1 onion, chopped
1 clove garlic, minced
1 (15 oz.) can tomato sauce
1 can stewed tomatoes
1 tsp. oregano
1 tsp. Italian seasoning
salt/pepper
10 oz. frozen spinach, thawed (I used fresh spinach)
16 oz. bowtie pasta, cooked
1/2 cup parmesan cheese, shredded
1 1/2 cup mozzarella, shredded
Instructions
Brown ground beef with onion and garlic. Put in crock-pot and add sauce, tomatoes and seasonings. Cook for 6-7 hours on low.
Add the last 4 ingredients during the last 30 minutes of cooking and turn crock-pot to high. I added the fresh spinach, pasta, parmesan and 1 cup of the mozzarella and I mixed it all up really well. Then I added the last 1/2 cup of mozzarella to melt on the top.