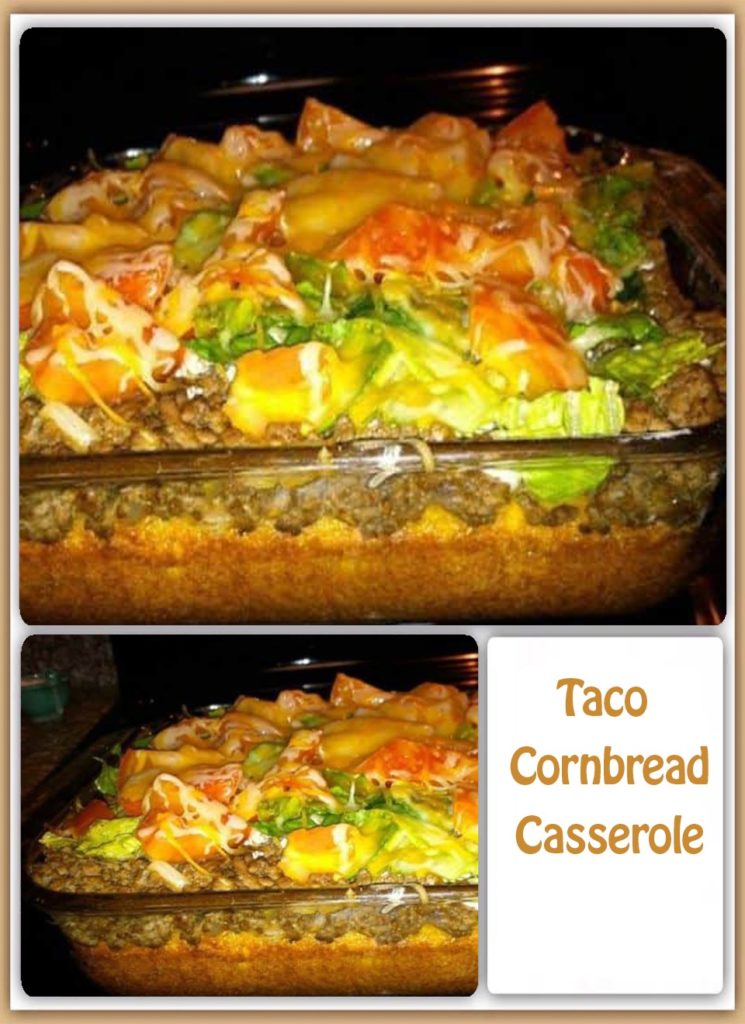 Ingredients :
1 package corn bread/muffin mix (I use Trader Joe's – it's my favorite!)
3 cups cooked taco seasoned meat
1 cup (8 oz) sour cream, light
1 cup colby jack, cheddar or mexican cheese, shredded and divided
1/2 cup onion, chopped
1 medium tomato, chopped
1 cup shredded lettuce
How to make it :
In a large bowl, prepare cornbread mix based on instructions on the box. Spread into an 8 x 8 pan sprayed with cooking spray. Bake at 350 for 20 minutes. Remove cornbread from oven and spread meat over corn bread. Combine sour cream, 3/4 cup cheese and onion. Spread over meat mixture. Bake for 15 minutes longer or until heated through and cheese is melted. Sprinkle with tomato, lettuce and remaining 1/4 cup of cheese.