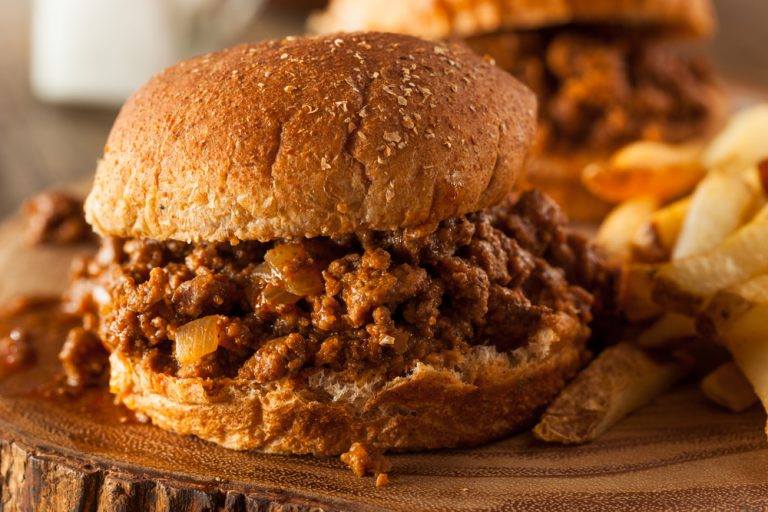 Ingredients:
3 lb. lean ground beef
1 cup chopped onions
1 cup chopped celery
1/2 cup chopped green bell pepper
1 (12-oz.) bottle chili sauce
1 (6-oz.) can tomato paste
2 to 3 tablespoons brown sugar
2 tablespoons Worcestershire sauce
1/4 teaspoon pepper
16 sandwich buns, split
Directions:
In large skillet, cook ground beef, onions, celery and bell pepper over medium-high heat for 5 to 7 minutes or until beef is thoroughly cooked, stirring frequently. Drain.

In 3 1/2 to 4-quart slow cooker, combine ground beef mixture and all remaining ingredients except buns; mix well.

Cover; cook on low setting for 4 to 6 hours.

Stir; spoon beef mixture into buns.
Tips:
Sloppy Joes are perfect for busy-day meals and casual dinner parties because the filling is easily prepared ahead. Flavors improve while the filling rests in the refrigerator for up to a day.
Nutrition Facts
Servings: 16
Calories 340
Total Fat 14g
Saturated Fat 5g
Cholesterol 50mg
Sodium 640mg
Total Carbohydrate 33g
Dietary Fiber 2g
Sugars 13g
Protein 20g