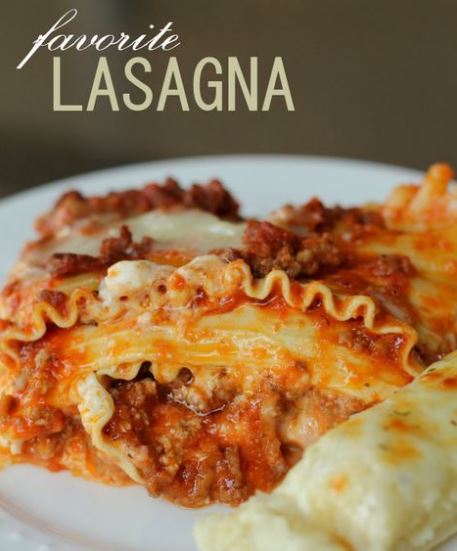 INGREDIENTS:
2 pounds ground beef
2 teaspoons dried basil
2 teaspoons dried oregano
1/2 teaspoon fennel seeds
1 teaspoon Kosher salt
1/2 teaspoon crushed red pepper flakes
6 cups marinara sauce (or two bottles of pasta sauce with two added cups of water)
1 box lasagna noodles, don't use the no-boil variety
8 ounces ricotta cheese
8 ounces mozzarella cheese
6 ounces shredded Parmesan cheese
DIRECTIONS:
In a large dutch oven or saucepan, brown the beef well on medium high heat, breaking it apart into small crumbles.
Drain the fat from the pan.
Add in the basil, oregano, fennel seeds, Kosher salt and crushed red pepper flakes and cook for an additional 30 seconds.
Add in the marinara sauce and stir to combine.
Add enough sauce to cover the bottom of the slow cooker.
Into your slow cooker evenly layer in the following order (take care to make sure the layers are as flat as possible):

Lasagna noodles broken to fit the shape of your slow cooker (a little overlap is totally fine here).
Spoon a third of the meat sauce.
Add a third of the ricotta in small spoonfuls along with a third of the mozzarella and Parmesan.

You will likely have some noodles left over, using them all in the slow cooker would be difficult.
If your liquids are not fully covering the noodles, add more water to just cover them.
Cook on low heat for 5-6 hours or on high heat for 3-4 hours.
If you want the slices to come out clean, as with any lasagna you would have to wait 15-20 minutes for it to cool a bit.