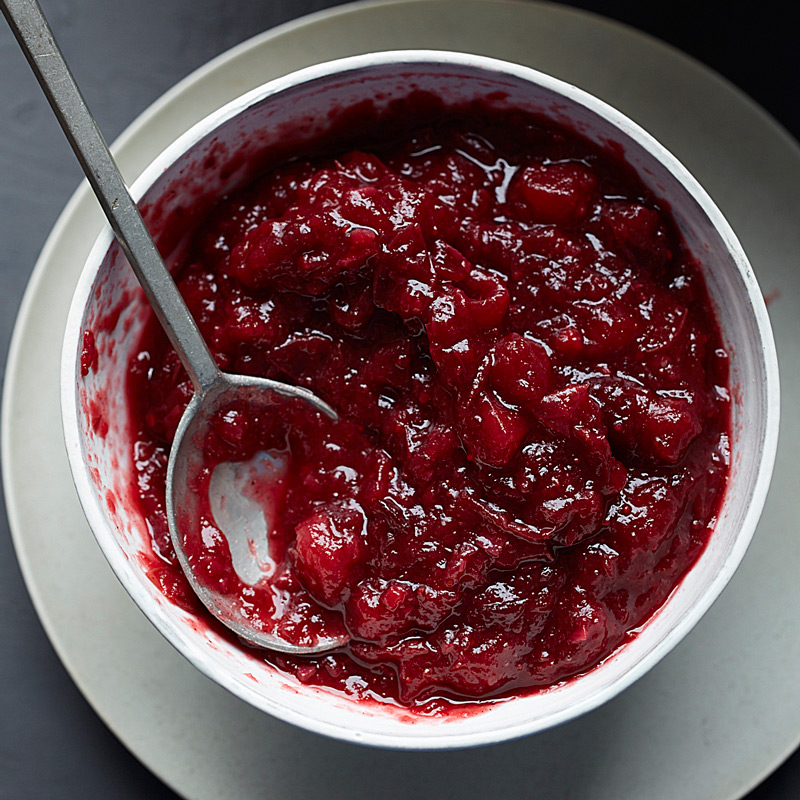 Ingredients
1 1/2 pound(s) fresh cranberries
2 medium fresh apple(s), sweet variety, peeled, cored, finely chopped
1 cup(s) water
1/2 cup(s) sugar
1/4 cup(s) dark brown sugar
1/4 cup(s) uncooked shallot(s), minced
2 Tbsp red wine vinegar
1 Tbsp ginger root, fresh, peeled, minced
1/2 tsp ground cinnamon
1/2 tsp ground cloves
1/2 tsp table salt
Instructions
Mix all ingredients in a 4- to 6-quart slow cooker. Cook on high, uncovered, stirring occasionally, 4 hours.
Crush some cranberries against wall of slow cooker using the back of a wooden spoon; stir well, and cook on high, uncovered, until thick and jam-like, 1 hour more.
Transfer to a serving bowl; cool at room temperature at least 15 minutes or up to 2 hours before serving.
Serving size: 1/3 cup.