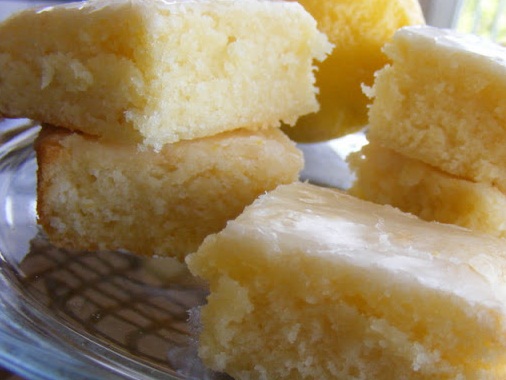 Ingredients
¾ C All Purpose flour
¾ C sugar
¼ teaspoon salt
1 stick butter, soft
2 eggs
1 Tablespoon of Lemon juice
zest from ½ lemon (about 1t)
Instructions
Combine the flour, sugar and salt in a large bowl.
Mix in the softened butter.
In another bowl whisk the eggs with the lemon juice and zest.
Add to the larger bowl and mix well.
Pour into prepared 8X8 brownie pan.
Bake at 350 for 25 minutes.
You can double the recipe and bake in a 9×13 pan at 350 degrees for 30 minutes.
Remove and let cool, then glaze.
Glaze
powdered sugar ½c
T lemon juice
additional lemon zest
Stir together!