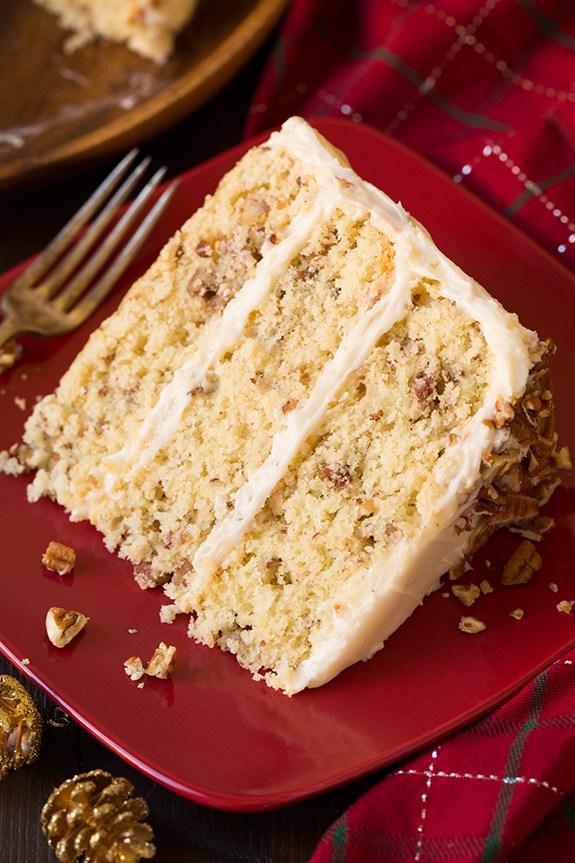 I love this cake. It is a very attractive cake. This is usually my birthday treat to myself.
Ingredients
8-8 1/2 c
confectioners' sugar
1
5oz. can evaporated milk
Place pecans and 1/4 cup butter in baking pan; bake at 350 for 20-25 minutes, stirring often.
Cream sugar and remaining butter; add eggs one at a time, beating well after each addition.
Combine flour, baking powder and salt; add to cream mixture, alternating with milk. Stir in vanilla and 1 1/3 cups of toasted pecans.
Pour batter into 3 greased and floured 9′ cake pans. Bake at 350 for 25-30 mins. Remove from pans.
FROSTING: Cream butter and sugar; add milk and vanilla. Beat until smooth. Stir in remaining pecans. Spread frosting between layers as well as on top and sides.