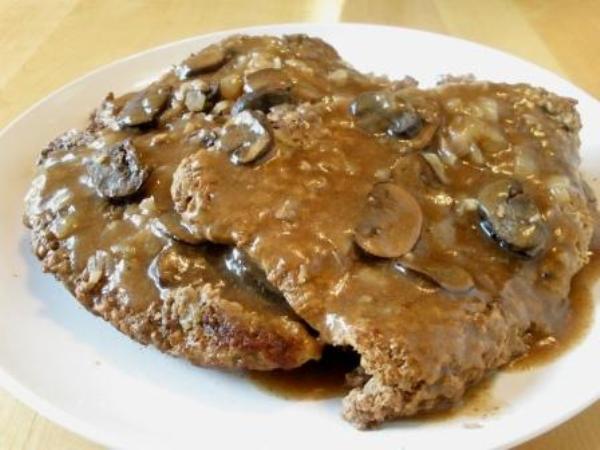 Prep time 20 mins
Cook time 6 hours
Total time 6 hours 20 mins
Serves: 6
Ingredients
2 pounds cube steaks
¼ c. flour
salt and pepper
1 envelope Lipton's onion soup mix
1 can cream of mushroom soup
1 can milk
splash of Kitchen Bouquet (I mostly use it for added color, I usually add about a tsp.)
1 tsp. dry thyme
1 c. sliced mushrooms
parsley
fettuccini noodles or hot cooked rice
Instructions
Lay cube steaks flat on a cutting board. Sprinkle one side with flour, salt and pepper. Pound meat with a meat tenderizer, or a knife. Flip steaks and repeat on the other side.
Mix dry onion soup mix, cream of mushroom soup, milk, Kitchen Bouquet and thyme together.
Put a single layer of steak in the bottom of the slow cooker. Then pour mushroom sauce on top. Sprinkle sliced mushrooms over sauce.
Repeat with remaining layers of steak, sauce and mushrooms.
Cook in slow cooker on low for 6-8 hours or on high for 4 hours.
Serve over cooked noodles or rice.