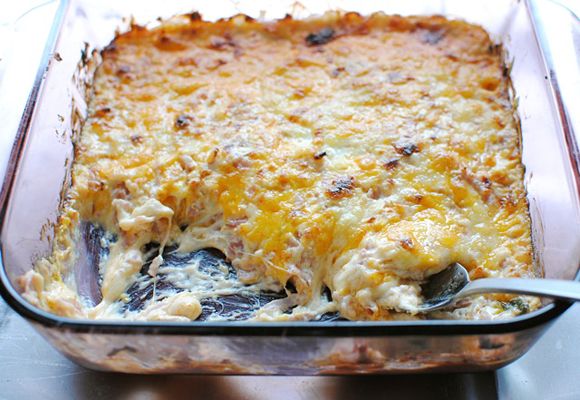 INGREDIENTS:
24 oz cream cheese softened
1/2 cup mayonnaise
8 oz chopped green chiles
2 cups cheddar cheese
16 oz sour cream
12 oz deli honey ham, very finely chopped.
Directions:
1.Preheat over to 250
2. Mix all ingredients together
3. Bake for 30 minutes 'til hot and bubbly
4. Serve with corn chips or any type of cracker you like.
Serves 20+