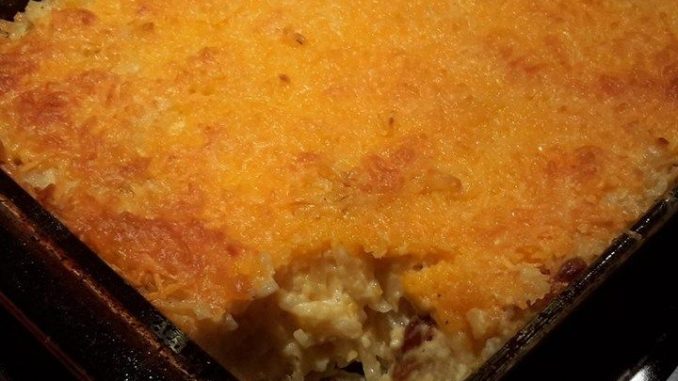 "Best potatoes you will ever make, guaranteed! This recipe feeds a lot of people. I took it to a potluck and the pan came home licked clean, literally! People were going back for seconds and thirds and disappointed when it was all gone. This is a totally addictive potato recipe (hence the name). They are so good they are as addictive as crack; you just can't stop eating them! It's a cinch to toss together and goes great with chicken, beef or pork, heck it would even make your sneakers taste good. Recipe can easily be halved to feed a family of four."
Ingredients
cooking spray
1 (32 ounce) package frozen hash brown potatoes, thawed
1 (16 ounce) container sour cream
8 slices cooked bacon, crumbled
1 (1 ounce) package ranch dressing mix
2 cups shredded Cheddar cheese, divided, or more to taste
Directions
Preheat oven to 350 degrees F (175 degrees C). Grease a 13X9-inch baking pan with cooking spray or butter.
Combine hash browns, sour cream, bacon, ranch mix, and 1 cup Cheddar cheese in a large bowl; stir until well mixed. Spread into baking pan; cover with aluminum foil.
Bake in the preheated oven for 45 minutes. Remove foil; sprinkle remaining Cheddar cheese evenly across potatoes. Bake until cheese is bubble and lightly browned around the edges, about 15 minutes.