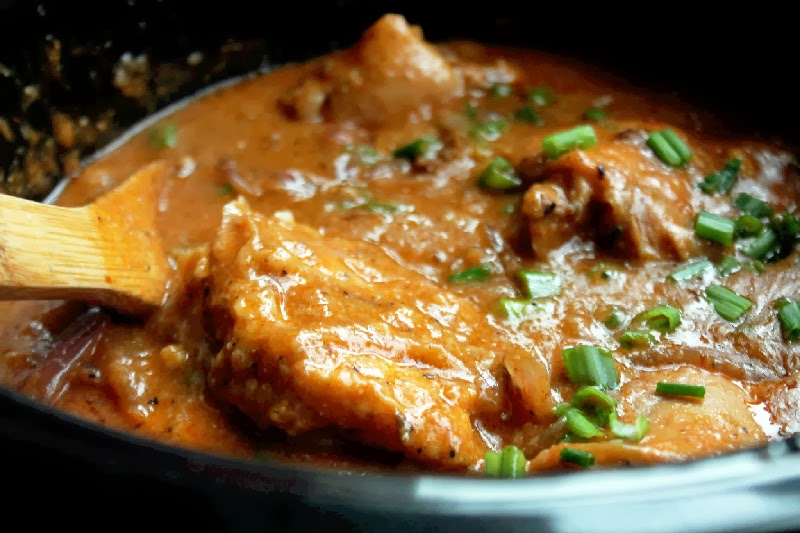 Ingredients:
4 Boneless Skinless Chicken Breasts
6 Mushrooms, thinly sliced
1 Packet of French Onion Soup Mix
1.5 c Water
1/2 tsp Pepper
4 Tbsp Cornstarch
Directions:
Place the chicken into the slow cooker.
Cover with the mushrooms.
Add the french onion soup mix, pepper, and 1 cup of water.
Cover and cook on low for 4 hours.
30 minutes before you are about to eat, combine the cornstarch and 1/2 cup of water into a dish, mix together, and add the to crock pot.
Cook 30 minutes.
Serve and Enjoy!