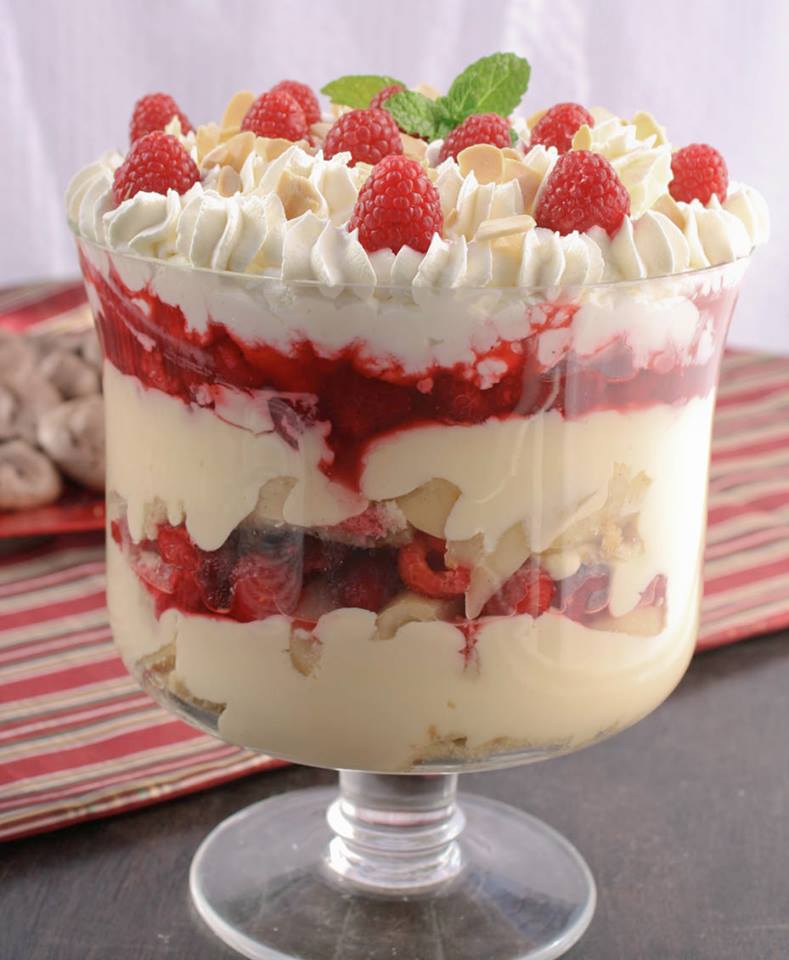 Ingredients
1
bag whole cranberries, fresh or frozen
1 box
(6 oz) instant vanilla pudding
Directions
1 Prepare cake according to package directions. Mix almond extract into batter before pouring into cake pan to bake. Allow to cool completely.
2 Prepare whole cranberry sauce according to directions on package. Squeeze one half of the orange and add juice to cranberry sauce. Cool completely.
3 Whip the cream and add sugar to taste.
4 Prepare the pudding according to package directions substituting egg nog for milk.
5 Cut the cake into 1″ cubes.
6 In the following order, layer the ingredients in a trifle bowl or similiar clear bowl, such as a salad bowl or punch bowl:
1. cake
2. pudding
3. cranberries
4. whipped cream.
Repeat as necessary to fill the serving bowl, ending with whipped cream. Garnish as desired.