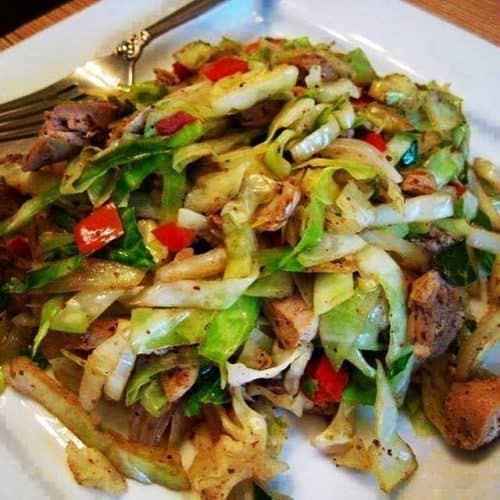 Yummy, Please make sure to Like and share this Recipe with your friends on Facebook and also follow us on facebook and Pinterest to get our latest Yummy Recipes.
To Make this Recipe You'Il Need the following ingredients:
Ingredients:
3 chicken breast halves
1 teaspoon vegetable oil
3 cups green cabbage, shredded
1 tablespoon cornstarch
1⁄2 teaspoon ground ginger
1⁄4 teaspoon garlic powder
1⁄2 cup water
1 tablespoon Soy sauce, low sodium
Directions:
1. Cut chicken breasts into strips.
2. Heat oil in a frying pan.
3. Add chicken strips and stir fry over medium-high heat, turning constantly until done.
4. Add cabbage and sauté 2 minutes until cabbage is crisp-tender.
5. Mix cornstarch and seasonings; add water and soy sauce, and mix until smooth.
6. Stir sauce into chicken/cabbage mixture.
7. Cook until sauce has thickened and chicken is coated, about 1 minute.
8. Refrigerate leftovers within 2 hours.
Notes:
• Add bell peppers or carrots for color.
• Try with broccoli.